Staff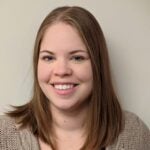 Kim Bennett
Assistant Project Director – MWCCS

Kim studied for her B.A. in psychology at Hendrix College in Arkansas. After several years of working with children and youth in the mental health field, she went on to obtain her Master's in social work from Washington University in St. Louis. She then moved to DC and worked with older adults at a rehab and long-term care facility while obtaining her LICSW. In 2014, she joined the division of Infectious Diseases at Medstar Georgetown University Hospital as a clinical social worker. She coordinated several projects including HIV testing in the emergency department, a smoking cessation study, and an advanced care planning study. From here, she was introduced to the WIHS study and joined the team as an outreach worker in the summer of 2018.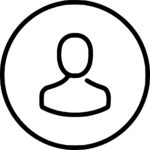 Ben Blankenship
Research Assistant

Chyna Blunt-Watkins
Medical Assistant

Chyna is a certified medical assistant and phlebotomist. She previously worked with the WIHS cohort from 2017 to 2019. She just moved back to DC after starting her studies to become a Registered Nurse at Chamberlain University. She has now settled back home in DC and will resume her studies in the fall at UDC. She is looking forward to meeting the new women and rekindling with the WIHS veterans – now MWCCS participants – she grew to love.

She is a mom, a licensed natural stylist, and she has a business – "TouchedbyChyy" – that she has been managing for 16 months now. She is really excited about what the future holds for her and her legacy.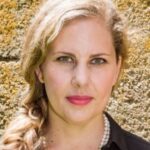 Ingrid Bremer
Project Coordinator – STAR

Prior to completing a Master's degree in Global Health at Georgetown University, Ingrid worked as a mental health professional in South Africa. Following 4 years of coordinating research projects in the department of Neurology, she joined the STAR team in 2020. She is currently Assistant Project Director for the STAR study in addition to coordinating SARS-Co-V-2-related research studies.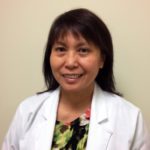 Dao Mai
Physicians Assistant/Clinical Coordinator
Dao earned her Bachelor of Sciences in Medical Technology (BSMT) in 1979 and finished her Physician Assistant training in 1994 at The George Washington University. She is certified as PA-C by the NCCPA (National Certification of Physician Assistants), and is a current member of the AAPA (American Association of Physician Assistants). She is licensed to practice in Maryland, Virginia, and the District of Columbia. She has been with MWCCS since June 1995 and her responsibilities center around the clinical and research aspects of MWCCS visits. She also performs MWCCS colposcopies at Georgetown University Hospital.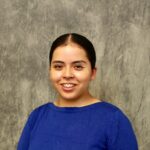 Karla Ortiz
Outreach Worker
Karla Ortiz was born and raised in Washington, D.C. She is bilingual and speaks English and Spanish. Karla attended State University of New York (SUNY) at Oswego and received her B.S. in Wellness Management. Karla has worked in a psychiatric institute as a Therapy Aide where she was in charge of working closely with the patients there. She also worked as a Community Support Worker for a nonprofit within DC Public Schools (DCPS) helping students, adults and families receive the appropriate care and support needed. Karla is one of the new outreach workers at MWCCS at Georgetown University Medical Center and looks forward to working with everyone!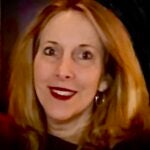 Libby Philips
Nurse Practitioner

Libby obtained her Bachelor of Science in Nursing from Auburn University. In her early years as an RN, Libby worked in Critical Care Units, specifically cardiac, surgical, and telemetry. While working as a military nurse in Germany, she found her passion for maternal health, and became a Board Certified Lactation Consultant and childbirth educator. She then obtained her Master of Arts in Business Administration from the University of Maryland European Division and continued to work in women's health and maternal-child health programs across the globe. Afterward, she worked with the Fairfax County Health Department in Public Health. In 2018, Libby graduated from The George Washington University with her Master of Science in Nursing. Since graduating, she has worked at Medstar Georgetown University Hospital as an NP, and continues to volunteer at a free health care clinic in Virginia. Libby began working for MWCCS in November 2020. She serves on the board of the local Sigma Theta Tau International Honor Society of Nursing.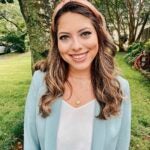 Marjorie Rivas
Outreach Worker

Marjorie Rivas was born and raised in El Salvador but moved to the United States when she was 15 years old. Marjorie attended George Mason University's Honors College and received her B.S. in Community Health in 2020. She is currently completing her Master's in Public Health at The George Washington University. Marjorie has worked as a Research Assistant (RA) for a study concerning obesity in Latino children, and as a Graduate Research Assistant (GRA) for a study on intimate partner violence among rural, low-income Latina women. She also worked as a COVID-19 Case Investigator with the Fairfax County Health Department. Currently, Marjorie is employed as an Outreach Worker with MWCCCS at Georgetown University Medical Center and looks forward to building meaningful relationships with participants, as well as contributing to the team and the research overall.
Marjorie loves to spend her free time with friends, family, and her dog Luna. She enjoys traveling and getting to know different cultures. She is passionate about human rights, an advocate for health equity, and committed to finding ways of removing barriers that prevent people from leading healthy lives.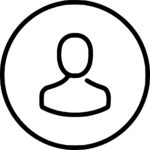 Patrice Simms
Medical Assistant

Patrice is a certified medical assistant and phlebotomist. She has been in the medical field for 11 years where she had the pleasure to work for non-profit organizations such as American Red Cross and other healthcare organizations such as Medstar Georgetown University Hospital and LabCorp. Patrice attended Trinity Washington University where she received her A.A. in General Studies in 2019 and has graduated with her B.A. in Human Relations in May 2021. Patrice is the medical assistant here at MWCCS/STAR and looks forward to providing excellent care and painless experiences.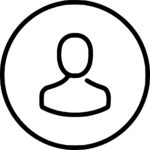 Mabel Torre
Outreach Worker

Mabel has lived in the USA since 1978 but is originally from the Dominican Republic. She attended Montgomery College and has been working in Healthcare for many years as part of INOVA Health System. While at Inova Fairfax Medical Campus, she worked within many areas; some being OBGyn, NICU, PICU, Pediatrics, Psychiatry, and some Geriatrics as part of the Social Work Dept. She has been with WIHS since 2008, serving the Inova Juniper Program in Northern Virginia as a Research Project Associate.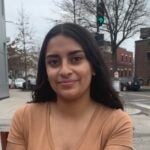 Maria Velasquez
Outreach Worker

Maria Velasquez was born and raised in Washington D.C. Maria attended Trinity Washington University and received her B.A. in Health Services with a minor in psychology, and also received a certificate as a community health worker. She is bilingual and speaks English and Spanish. Soon after graduation, Maria started working at an immigration law firm as a paralegal. Maria has been helping in her community for several years; being involved in fundraisers and volunteering at recreation centers. Maria is one of the new outreach workers at MWCCS and looks forward to helping in any way possible.
Maria loves animals. She also enjoys going on adventures and baking.