FAQ
What is Observational Research?
Observational research is a type of scientific study where participants are monitored but no interventions are conducted. Observational research is not a clinical trial. Participants will not be test subjects for new treatment methods, including oral medications, vaccinations, or medical procedures.
---
Will I be compensated for participating in the DC MWCCS study?
Yes! You will be compensated for both your time and transport.
What Happens During a Typical MWCCS Visit?
If you choose to enroll in MWCCS, you will join an ongoing long-term observational study of 3,500 dedicated women who are either HIV positive or are considered to be at risk for acquiring HIV. The purpose of the study is to develop a large database of information that investigators can use to further advance the knowledge of how HIV affects women over time.

Throughout your participation with MWCCS, you will be asked to visit a MWCCS clinic site every 6 months. The elements of each study visit include:
Comprehensive interview with an outreach worker
Physical and gynecological examination
Laboratory collection of blood, urine, hair, cervicovaginal swab, and lavage fluid

Participants enrolled in MWCCS are compensated for travel and time expenses.
I am already a participant. Where can I find the medical records release form?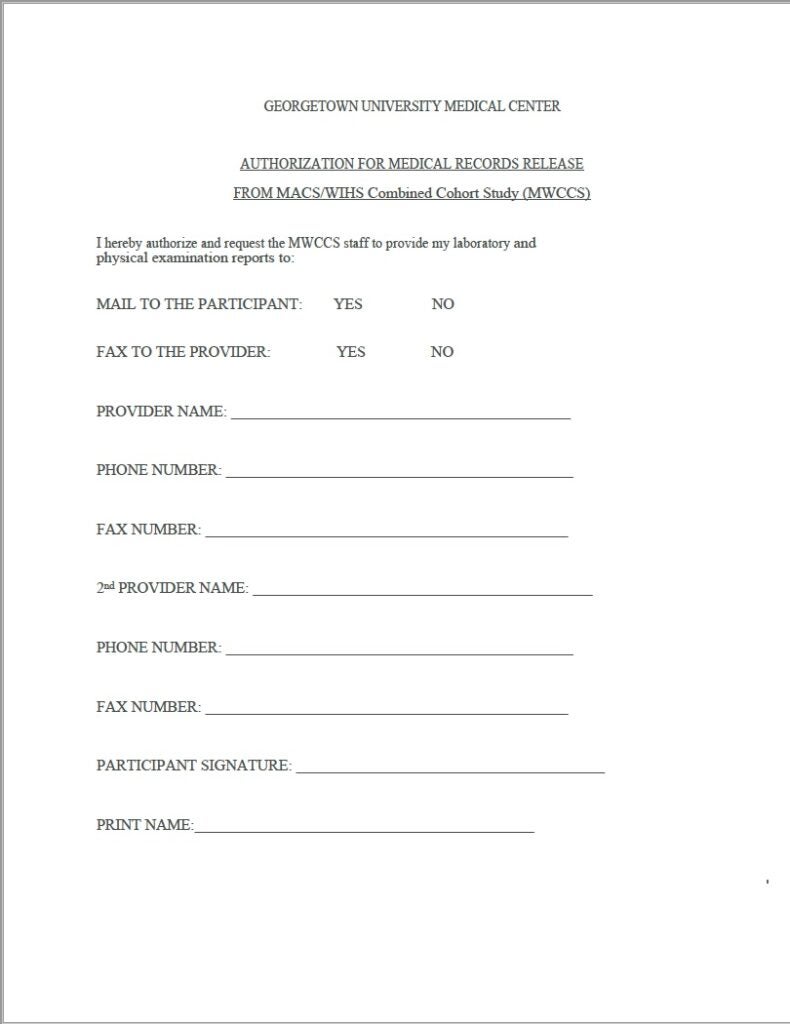 Will I be compensated for participating in the DC STAR study?
Yes! You will be compensated for both your time and transport.
I do not plan on getting pregnant/I am unable to get pregnant. Can I join STAR?
Yes! It is only expected that about 10% of STAR participants will become pregnant during the course of the study.
I am interested in joining STAR but not at this time. Can I join later?
Yes! STAR will be enrolling participants until 2024.
Why should I join the study?
Although there may be no direct benefits to joining the study, STAR participants do receive indirect benefits including:
Free laboratory tests
Knowledge of HIV status
Lab results shared with your healthcare provider
Assistance in obtaining care
Provided with information and access to local social service providers
I am HIV Negative. Can I join STAR?
Yes! STAR is enrolling both HIV+ and HIV- women.
I do not want my medical records reviewed. Can I join STAR?
No. STAR participants must give consent to have their medical records reviewed by study personnel. However, to protect privacy all identifying information on medical records will be redacted.
For any other questions, please feel free to contact us at mwccsstudy@georgetown.edu (new window), starstudy@georgetown.edu (new window) or (202) 784-2687!
---